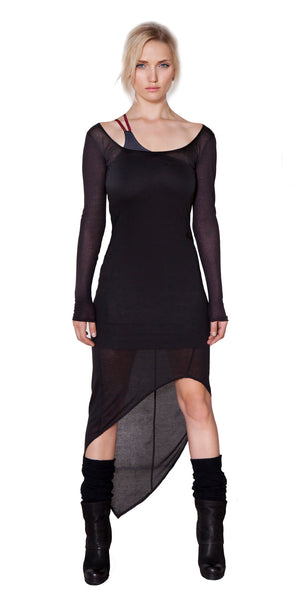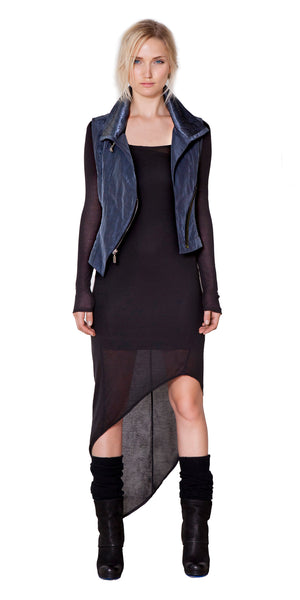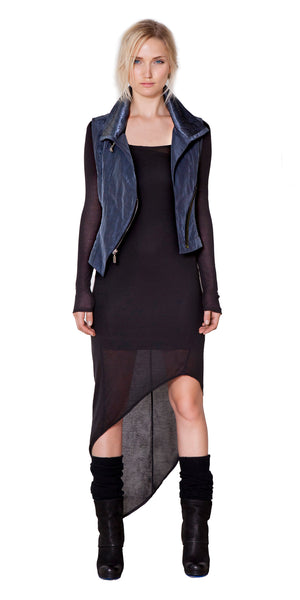 Modern Maxi Dress- Long Sleeve with asymmetric hem
The contemporary Modern Maxi long sleeve dress with asymmetric hem.
Asymmetric hem creates flattering, taller look. Scooped open neckline beautifully frames your face.
Luxury comfort Rayon/Spandex Jersey mixed with textured stretch Rib. 
Lightweight for easy layering over your fundamental, and under tops, vests or jackets. Great for travel.
Shown over the fundamental Edge Tunic.
Please allow 2-3 weeks if out of stock.
Please allow 2-3 weeks for your custom made artisanal style. Each piece is hand made in the USA.