Project our inner strength. Make the life we live beautiful, meaningful, better and kind.
Project your unique self
Joy Li reflects a timeless design aesthetic, elevated lifestyle looks with a modern edge.
High quality materials are designed into functional, comfortable, proportional fit. Capsule collections incorporate styles that effortlessly merge to create multiple, versatile looks.
Limited edition styles are proudly made in the USA.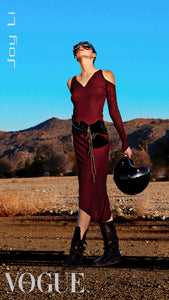 Press
Best Emerging Designer- Vogue Italia 
Photo- Sylvia Hardt Photography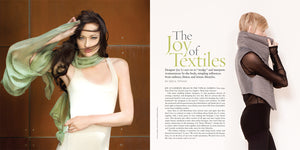 Mingling influences from military, fitness and leisure lifestyles
Studio Joy Li- a fresh point of view in an ultra uban boutique. Studio Joy Li is a place where women work together and collaborate to create luxurious and versatile wardrobes that make sense for their lifestyles.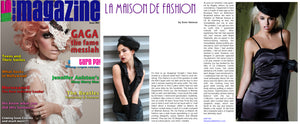 Red Carpet Looks- "I just loved each design I was introduced to"
Red Carpet Looks- I need to look ravishing walking the red carpet in something unique. "One designer captured my attention...Joy Li. I just loved each design I was introduced to. Sophistication, form and functionality achieve lasting balance with the Joy Li Collection"
Testimonials
 "Love, love, love the items I purchased from you. Fabulous!! I'm at the mall wearing your romper, everyone is going nuts over it." -Rosemary, AZ
"...got lots of comments about your jacket!  Wore it all the time, it was so perfect...I'm living in all your clothes on the  weekend, and enjoying them so much."- Karen, CA
"OMG!!! I love it!! I am crying now, but they are happy tears!- Gabrielle, TX
"Joy's unique design style will differentiate one from the masses...I feel confident wherever I go...I have had a love affair with Joy's clothes that has literally taken me around the world and back."  Heather, KY
"Stylish, Sophisticated, Intelligent, Fabulous...That's how I feel when I wear Joy Li!! Thank you for making the perfect clothes I adore!"- Celeste IL
"LOVE..got stopped by about 10 people who asked where I got my crop pants and ..."- Jenn CA
"My shopping experience was very fun and relaxed. I love what I chose...I'll be back!" - Lesley CO