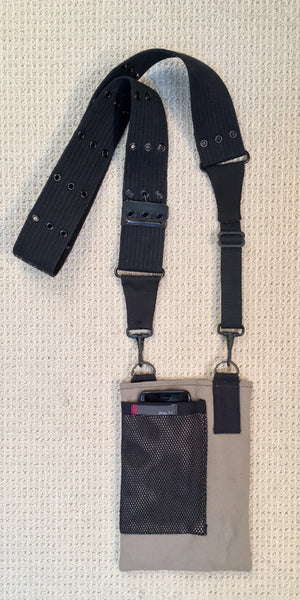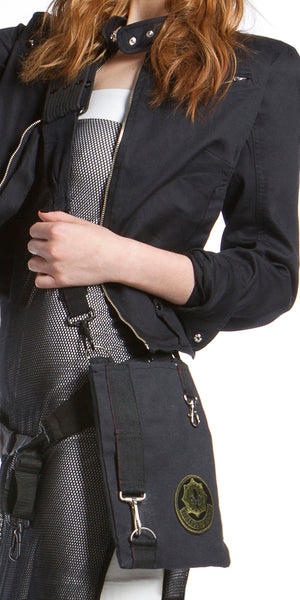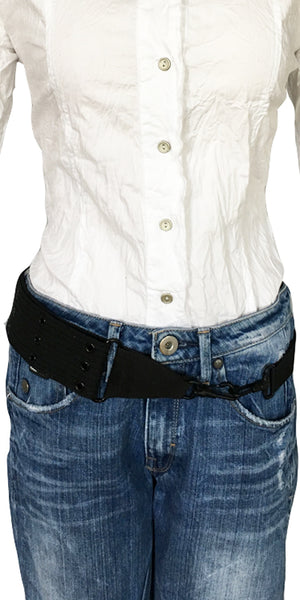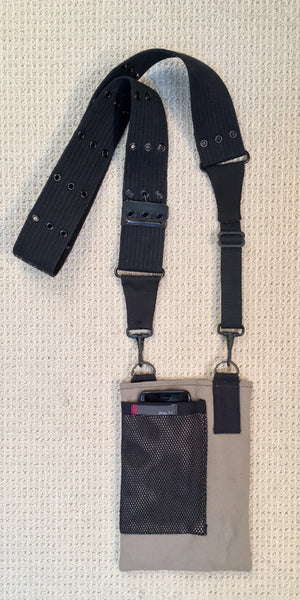 Messenger Cross Body Hand Bag
Limited edition Peaceful Warrior Messenger bag. Best travel hands-free handbag.
Secure easy access outside pocket for your smart phone. Authentic military pistol belt with adjustable strap that doubles as a belt.
Authentic military patch Toujours Pret "Always Ready". Multi functional hooks and clip Gunmetal hardware.
Cotton canvas with water resistant organic beeswax hand painted finish. Lined. 
Handmade in the USA Size: 6.75" x 9.5"