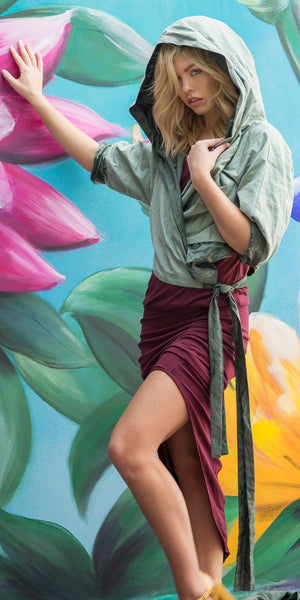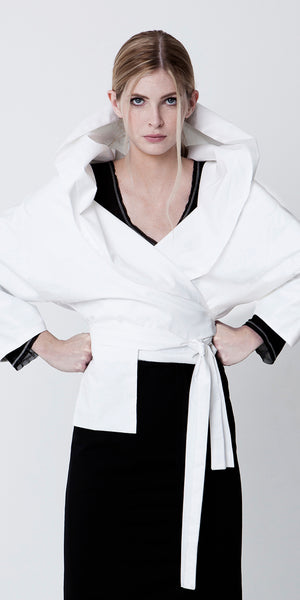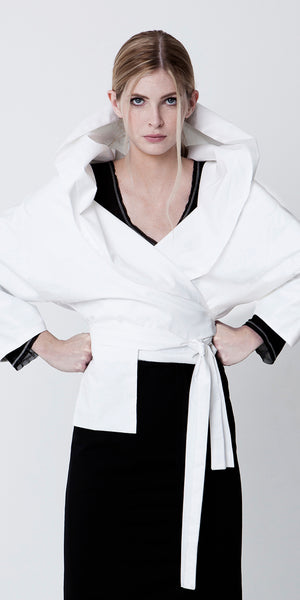 Samurai Wrap Hoodie Jacket
Urban Cool meets Sophisticated Chic. Sleek statement Samurai Wrap Hoodie Jacket. Imported Italian Cotton Polyurethane with crisp and sleek hand feel. 
Drape around shoulders for outdoor evening cocktail hour with the Goddess Dress or avant-garde style . Pocket can be seen or tucked under. Shown with Ballerina Wrap and Stage Tank Dress.
Special order. Please allow 2-3 weeks for your custom made artisanal style.